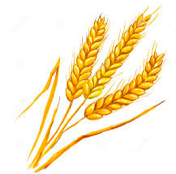 St. Robert was born Robert Flower (Floure or Fleur), the son of Touk Flower, mayor of York, in York in 1160. The popular image of the life of a hermit is someone who lives in permanent isolation, but the story of St. Robert is far more interesting than that.  You can read stories of who he met, how they reacted, and perhaps even learn something about the motivation that drove St. Robert to something like a medieval celebrity in Peter Lacey's 'Tales of the Celebrity Hermit'.  You'll read about how his mother might have felt the loss of this eldest son, how a brother stayed loyal, how some objected to his work and even how the King of England was provided with a riddle about an ear of corn!  St. Robert died on the 24th September 1218, and to the last he remained loved and respected by the people of Knaresborough.
You can find out more about his life by exploring the following links:
St Robert - A Brief History by Derrick McRobert
The Historic England information about Knaresborough Priory, part of the legacy of St Robert
British History online entry for the Trinitarian friars of Knaresborough and some of the immediate history following St Robert's death in 1218.